The European Coalitions for Cultural Diversity (ECCD) is an association of national coalitions which promotes the diversity of cultural expressions.
Founded in 2005 as an informal network, ECCD brings together 11 national coalitions in a federation. Within the coalitions are professional cultural and creative organisations from cinema, audiovisual, performing arts, editing, music, visual arts and multimedia… These organisations cover all professions in the artistic and cultural sectors such as authors, producers, composers, editors, artists-interpreters, broadcasters…
ECCD work in Brussels to uphold the 2005 UNESCO Convention on the protection and the promotion of cultural diversity which the EU has ratified. To this end, ECCD supports and encourages EU cultural policies that are necessary to underpin the creative industries, creators and our diverse cultures to ensure that they thrive and prosper.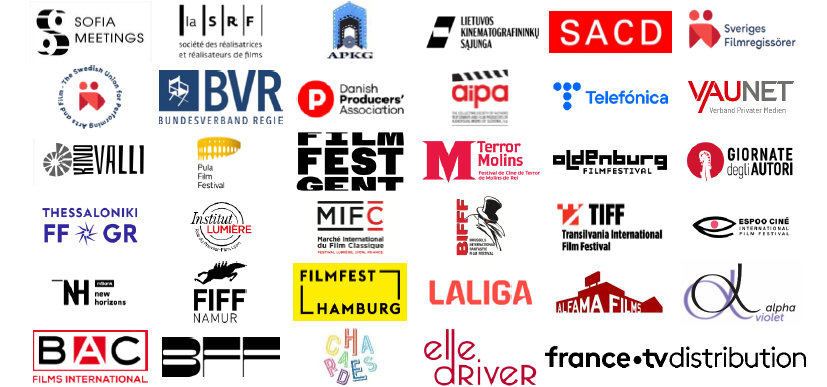 ECCD has joined more than 600 European organisations from the film, cinema, and audiovisual industry to call the European Parliament to cast a vote in support of culture on 13 December 2023 by opposing the call for future inclusion of …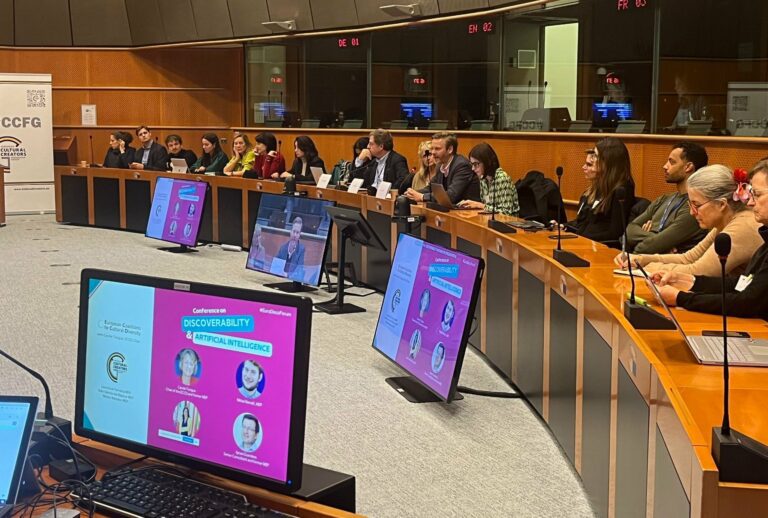 The European Coalitions for Cultural Diversity (ECCD) organised a conference on the discoverability of cultural works and artificial intelligence (AI) at the European Parliament on November 8, with the support …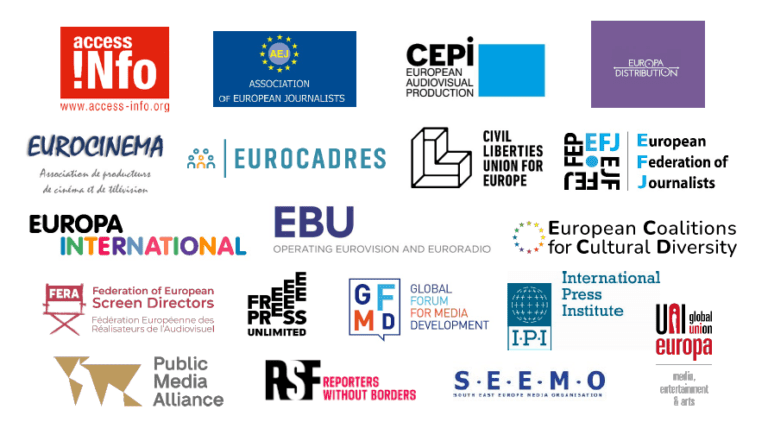 ECCD joins forces with a coalition of cultural and creative stakeholders and press representatives to champion the independence of public service media. Together, we urge the European Commission, the Council, …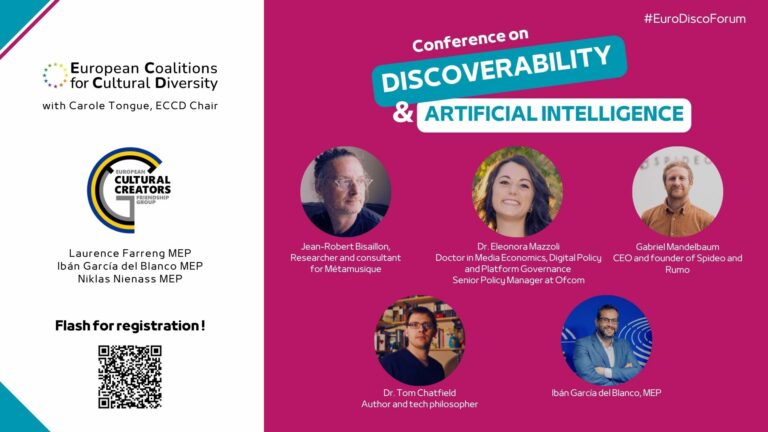 On November 8th 2023, the European Coalitions for Cultural Diversity (ECCD) and the Cultural Creators Friendship Group (CCFG) with the CCFG members Laurence Farreng MEP, Ibán García del Blanco MEP and Niklas Nienass MEP invite …